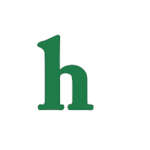 Father's Day brings heartache to Genoa City dads
The Young and the Restless viewers will see just how hard it is to be a father in Genoa City this Father's Day for some of the dads.
Celebrations will take place among the happy few, but for many Father's Day is a hard time for most of the dad's on The Young and the Restless.
Stitch tells Victoria at the gym how he is having a tough time with father's day and not getting to be with his child. He also looks into Victoria's eyes and vows this will be the last lonely Father's Day for him.
The Young and the Restless viewers will also watch as Adam Newman's hands go all kinds of crazy today when watching Chelsea and Billy Abbott on the spy cameras.
Billy and Chelsea are getting ready to leave for Australia to talk to Stitch's ex, but not before saying goodbye to Connor.
Adam Newman hand sighting… again!
Since Adam Newman has been spying on his wife Chelsea and son Connor daily after having the spy cameras installed things are getting tense.
The Young and the Restless viewers have been watching along with Adam Newman as Chelsea and Billy Abbott are growing closer, it is more than obvious to all.
So after Chelsea steps out of Connor's nursery leaving Billy alone with his son,Billy takes the opportunity to talk outloud with the baby.
Adam watches in anger as Billy picks up Connor and holds him and talks to him, looking way to comfortable with his son.
So once again we will see Adam Newman's hands briefly, but it is made clear with his hand gestures he is losing gripe and does not like what he is seeing from afar.
The Adam Newman faceless figure is seen crumpling up a Father's Day card and throwing it on the floor.
He then angrily slams his laptop shut.
Everyday The Young and the Restless fans question when will Adam Newman return, we all know it is coming, we just are not sure when.
As previously reported when it comes to the Y&R character of Adam Newman there has been major talk on who will be playing the role.
Michael Muhney fans remain hopeful, especially after the rumors that Muhney was spotted at The Young and the Restless film set a couple of weeks ago.
At this point it still appears as if Jill Phelps wants to keep The Young and the Restless fans on edge still. Time is running out though, fans are restless and the story has to come around soon, before more fans take leave of their daily Young and the Restless hourly fix.
What are your thoughts is Jill Phelps taunting The Young and the Restless fans to much with the Adam Newman teases?
The Young and the Restless airs on weekdays on CBS.