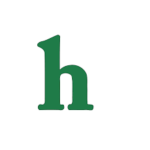 Who is really fooling who on Y&R?
The Young and the Restless fans are ready to get this whole fake ghost Cassie/Mariah story opened up and feel that the Y&R writers have been dragging this one out just a bit to long.
Ready to get to the bottom of this whole Nick and Sharon story with Mariah once and for all? Well it looks as if The Young and the Restless fans are going to finally be able to piece where this storyline has been going together.
In Genoa City of late, Sharon has been getting some strange looks from the other residents who believe she has lost her mind claiming that she was being visited by her dead daughter Cassie's ghost.
Is Victor going to be a hero or villian when the Mariah/Cassie story comes to an end?
But we all know now that Victor Newman had a hand in this trickery and hired a fake ghost Cassie to drive Sharon to reveal the secret she has been keeping from Nick and family, it just so happens that good old Vic made a big no-no in more ways than one with this plan.
Turns out that the Cassie imposter that he hired is also Tyler's ex-gf who has been causing some troubles of her own in Genoa City.
But the big question is how did Victor Newman find someone who is IDENTICAL to Cassie? Everyone has been asking this biggie except Sharon.
Now why is that?
This is about to come out after Sharon pays a visit to Mariah, fact is that bets among The Young and the Restless fans are being made that Mariah is a real twin of Cassie and an elaborate story line possibly about a stolen hospital baby could diverge, or Sharon has known all long about a child that is a love child of either Nick, or Sharon's from the past.
Or could Mariah, the con artist could be getting ready to play into Sharon's maternal emotions and use her resemblance to Cassie to take Nick and Sharon for what it is worth.
If this is the case she had better hurry because Abby Newman has already talked her father into making Mariah go away because she is effecting her relationship with Tyler.
Lets face it Victor needs all the people he can get on his side these days, because he has pretty much been cut out of everyone else's lives these days.
How do you believe this Newman family drama?
The Young and the Restless airs Monday-Fridays on CBS.