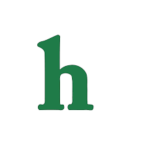 The Young and the Restless spoilers for September 15-19 are gearing Y&R fans up for a busy week in Genoa City as Paul continues investigating Ian Ward's disappearance.
Paul questions Dylan about Ian Ward
This week on The Young and the Restless Paul finds himself battling a personal inner conflict with the Ian Ward case, one that finds his newly found son Dylan McAvoy his top suspect in Ward's possible murder.
Paul has to bring Dylan in for questioning, but Dylan insists he is innocent, telling Paul he was at the racetrack to clear his head, but lost his temper punching a window because he was angered that Ian Ward
had threatened his mom, Nikki.
Is Dylan a killer, or is he helping someone else cover up a crime?
Paul will accept Dylan's answer, but will be in for a heartbreaking shocker later in the week when Paul finds Dylan's footprints at the scene of the crime, did he kill Ian, or is he covering up someone else's crime?
This week relationships will heat up when Chelsea arrives back in town this week on The Young and the Restless to speak with Billy Abbott about their past relationship. FYI even though Victoria and Billy are newly divorced, Victoria's claws are ready to come out when she sees Billy and Chelsea together again.
Will Victoria ever get her head and her heart straight about Billy, and do you think Dylan could have killed Ian, or is something else going on, could Ian Ward have been killed by say, drunk Nikki and Dylan is helping to cover up a crime for his mom?
Stay tuned.The Young and the Restless airs weekdays on CBS.