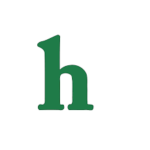 The Young and the Restless is up to it's old tricks again just in time to to lure fans in for a big reveal considering Dylan's arrest and Ian Ward's alleged murder.
Dylan shares a big secret with Nikki about Ian Ward murder
As previously reported, there was some hostile feelings on The Young and the Restless between the Chief of Genoa City PD Paul Williams and the prosecutor after Christine insisted that Paul arrest Dylan on suspicion of murder.
Nikki, Paul's ex and mother of their son Dylan Avery come barging into the city jail like a mother bear after hearing that her son's father locked him up for allegedly killing Ian Ward.But as usual in Genoa City things are not always as they seem and Dylan reveals to Nikki that his arrest is all faked and that Paul, Christine and Avery and now her are all in on it in hopes of pulling Ian Ward out of hiding.
Will a secret plan save Dylan from prison time?
It has been thought all along that Dylan was the subject of a clever frame plan devised by either Ian Ward himself, or someone else seeking revenge on Dylan.
If Ian has faked his death and knows that Dylan is being held accountable for it, Paul and Dylan believe that Ian Ward will start to feel comfortable enough to start showing his hand again, and Nikki could be the key to the plan.
Ex relationships are heating up and Avery and her hot ex-husband Joe Clark are going to butt heads in a major confrontation.Joe is using Avery's time of weakness during the Dylan arrest turmoil to catch her with her guard down and confront her on their past issues, issues he is not ready to let go of.
The Young and the Restless fans should also be on alert for some haunting storyline this month, it is October after all, and wouldn't it be just about time for some ghostly appearances from Genoa City residents of the past to make a visit…just saying it is a the month for eerie things to happen.
Do you think that Ian Ward will be lured out of hiding by Dylan's fake arrest, could this bigtime con man really be fooled by something as simple as that?
The Young and the Restless airs weekdays on CBS.