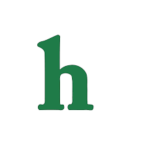 The Young and the Restless viewers were left with a big cliffhanger last Friday as family and friends gather at the hospital for what could be Paul's last moments.
Dylan risks his life
Nikki confesses to an unconscious Paul that he is actually Dylan;s father and pleads with him to please hang on.
But, no confession ever goes unheard by others on The Young and the Restless, so Dylan just happens to be outside of Paul's hospital room when Nikki confesses, hearing everything.
This shocking news is just going to send Dylan over the edge convincing him even more he must do whatever it takes to save his father's life, even if it means risking his own.
Victor Newman and Ian Ward prepare for war
Speaking of secrets another big one was revealed last week also, this one is Ian Wards' and Victor is now aware of what Ian's true plans in Genoa City really are.
Since Victor is now one step ahead of Ian Ward and his plot with Mariah, this will give Victor Newman a major edge in finally defeating his enemy once and for all, right?
Spoilers below: Read on at your own risk!
Paul and Dylan are going to be rushed into surgery at the last minute. This is going to be an emotional few hours for everyone .
Christine is praying for a miracle and Nikki is at risk of losing two of the men she loves most in the world, her son, and her first true love.
Fans can expect Christine and Nikki to have a few unpleasant words as grateful as Christine is that a donor has been located, you can expect the green-eyed monster to rear it's ugly head, and these two women will never be friends to say the least.
In another family romance dispute Neil and Hilary's relationship is going to hit a brick wall when Devon confesses to his step-mother-to- be that he still has romantic feeling for her and they share a passionate kiss.
Victoria is not in a listening mood when Billy arrives to tell her what he has learned about Stitch, and Victoria tells Billy it is over and wants a divorce.
These are just the tip of the iceberg when it comes to the happenings in Genoa City.
We are still awaiting the big news of 2014 so far on The Young and the Restless, the Adam Newman/recast/return but it appears that Jill Phelps is completely cool with making fans wait it out on her terms.
The Young and the Restless airs Monday through Friday on CBS.