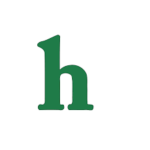 The Young and the Restless fans are going to have a hard time accepting the death of yet another character according to The Young and the Restless spoilers coming out for October.
Will Y&R kill off Michael Baldwin?
Sources reveal that The Young and the Restless will be losing Michael Baldwin. Michael played by actor Christian LeBlanc as you know has been feeling under the weather lately and it has been affecting his performance in all areas of his life, mainly the bedroom.
After seeing the doctor and being prescribed Viagra Michael and Lauren thought that their boudoir troubles were over, but doctors still insisted on running some tests. Bad news comes in with October for The Young and the Restless character Michael as docs rush his test results and find some alarming news.
This is going to come as hard news to Lauren and Michael's family and friends, but not a huge surprise to those of us who keep up with Y&R, it has been rumored for months that head writer Jill Phelps was going to kill off another main character this time to cancer, so it appears to leading up to some medical struggles.
Dylan accused of murder
Things are not any better on the other side of town for residents Paul Williams and company after Christine decides to go ahead ad charge Dylan with 1st degree murder.
It is also revealed that Avery's ex is arriving to town and is looking for some sort of revenge against Dylan for stealing Avery away from him, possibly framing him with murder? Well that would get Dylan out of the way for a while, wouldn't it.
Look for new comer Scott Elrod who will be playing Joe Clark, we are sure you won't be able to miss hi as he is sure to catch more than a few female eyes in town, and on TV.
What are your thoughts could Michael Baldwin really be killed off with cancer, if so will Phelps be quick and painless about it or will she drag on his suffering? Check back soon here at Hollywood News Daily for more updates and spoilers on The Young and the Restless.
The Young and the Restless airs weekdays on CBS.