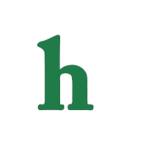 Is a serial killer stalking the residents of Genoa City?
The Young and the Restless fans have been watching a story line unfold these past few weeks that has the potential to become quite intriguing if played out right.
Avery is starting to get pretty freaked out by her online stalker these days on The Young and the Restless. She has even began to believe it is Ian Ward,and has confronted him about it.
But, what if Ian Ward is just an easy blame, what if really there is a new stranger in town who has the potential to become a serial killer in Genoa City.
He could be stalking his victims one by one right at this very moment and at anytime go on a massive killing spree leaving clues at each victim's death scene.
Summer story line boost potential to be had
This would give Paul's character an added kick this summer, and bring in many fans has they try to figure out just who the Genoa City online stalker could be.
Maybe he is a new resident to the city, or could it be he is someone with a shady past and a great cover up.
There are so many possibilities,the writers could even spice things up and have say, someone like Victor Newman go clinically insane for a while.
These types of story lines have been done before, some big soap fans may remember a few other soaps such as Day of Our Lives' Salem Stalker, or the Salem Rapist that had fans glued to their chairs all summer long back in the day.
Fans are complaining that The Young and the Restless writers need to pump up the volume fast because they are getting bored with the stale story lines that are currently taking place.
What do you think Y&R fans does the show need a good serial killer mystery for the summer of 2014 to get things rolling again?
One can only hope…let us know your thoughts on this storyline idea below.
The Young and the Restless airs Monday-Friday on CBS.