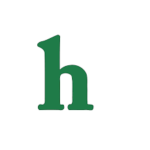 Y&R's Chloe gone but still relevant
The Young and the Restless fans watched a tearful goodbye after Chloe said her goodbyes and left on a plane to seek psychiatric medical attention.
But now, Chloe has had a change of heart and has forbidden Kevin to come and visit her at all. Now this has The Young and the Restless fans thinking one of two things.
First of all that Chloe bailed on treatment and is in hiding somewhere while she plans more evil destruction for her enemies.
Or two… Chloe is pregnant, but did she actually steal Billy's sperm and impregnate herself, or was her last night with Kevin what did the trick?
Y&R fans make their new Chloe calls on the social media
We all know that Chloe's character is going to be gone for a longtime,if ever returning as a recast on The Young and the Restless.
This could open up a story down the road where a child arrives in Genoa City looking for their father many years down the road.
Fans are feeling pretty bad right now for Kevin, right now who is heartbroken and learning to live alone.
What do you think, is Chloe in a facility pregnant now, or do you think she bailed on treatment all together?
The Young and the Restless airs Monday-Friday on CBS.