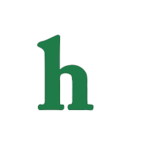 The Young and the Restless fans were left a bit speechless as many did not see this turn coming when it comes to Stitch's real relationship with Kelly.
Stitch's identity reveals shocking twist
Turns out the couple that most of The Young and the Restless viewers had thought had an affair years ago have really turned out to be brother and sister. Kelly confessed to Jack on Monday June 30th the true status of their hidden relationship.
Kelly has not yet revealed why Stitch is being so secretive, but never fear Chelsea and Billy are on this one and they are hell bent on exposing the good doctor.
On Tuesday July 1, the new month kicks off with Chelsea and Kevin making a shocking discovery online when they find out that Ben Rayburn is DEAD and that Stitch has assumed the deceased man's identity
Now we, The Young and the Restless fans just need to know what is so terrible in Stitch's life that he has assumed another identity. Chelsea is not going to let this one go,besides allegedly being all about helping Billy get Victoria back she is as curious as a cat, and she is growing really close to Billy.
So what is Stitch hiding, is he a killer, an escaped criminal,what ever is up with him Victoria is going to have some hard decisions to make about their relationship and if the baby turns out to be his they will be connected forever.
What do you think Stitch's big secret is and how will it effect his new life in Genoa City?
Stay tuned Y&R fans.
The Young and the Restless airs Monday-Friday on CBS.