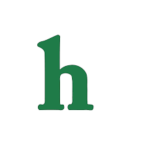 'The Young and The Restless' spoilers: Chelsea and Chloe fight, Lauren taken to the hospital
The Young and the Restless fans have been waiting for this day to come, in fact they are shocked that it has taken this long, Chelsea and Chloe are finally going to have an all out cat fight that leads to a physical altercation between the two women.
The former BFF's have had it, no friendship can withstand the horrors that Chelsea and Chloe have endured after learning that Chelsea's husband Adam Newman was the man behind the wheel of the car that hit allegedly killed Chloe's daughter Delia.
Then after The Young and the Restless' Chloe suffered a breakdown and kidnapped Chelsea's son Adam, it was pretty cleat that this friendship was broken beyond repair. The fact that these two ladies even have attempted to keep their business relationship going this long is unbelievable.
But April 11th's weekend cliffhanger finds these two finally coming to blows at the fashion show, making a very public scene that could cost them all their careers.
Who will you side with in the Chelsea and Chloe battle?
Chelsea is under a lot of added stress since hearing the devastating news that her husband Adam Newman's body was found burned beyond recognition. Still not buying that he is really gone Chelsea demands to view Adam's body at the morgue.
But, oddly enough she s denied her request because they felt it would be to upsetting for her to see Adam's badly burned remains.
But back to the fashion show which is the big event in Genoa City this week,Chelsea and Chloe's tension grows and the two snap into a full blown fight over the change of earrings that quickly turns nasty and violent.
As Kevin and others try to clam the situation, in another room Lauren starts to feel ill and passes out, and Michael rushes her to the hospital.
Is there a problem with the baby, or is Lauren's stress over who the baby's father is putting to much stress on her and her body that will cause her to lose the baby?
The next scene cuts to a man reading the Genoa City paper reading an article about Chelsea and Chloe's fashion show. The only thing we are able to see is a hand, wearing a wedding ring.
Now Young and the Restless fans are starting to grow impatient wanting to get a look at the face of Adam Newman, and who the actor really is that will be playing the beloved character.
How much longer do you believe it will be before Adam Newman's face will actually be revealed?