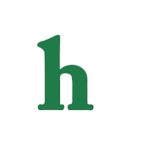 The Young and the Restless fans watched on Friday, July 4TH as Adam Newman's infamous hands once again made a quick appearance on camera.
It looks as if Adam Newman's return is once again being teased by The Young and the Restless writers during the summer holiday.
Adam Newman's hands make a return
Adam's hands were shown again for the first time in weeks as he sat back and spied on his wife and child via the spy cameras.
Y&R news reports however have claimed that there is still NO confirmation on the Adam Newman character role being recast despite recent Michael Muhney rumors.
It does not mean 100 percent though that writer Jill Phelps does not have a plan in mind though, she could just be keeping a huge secret. The Newman hand spotting could be a hint that she is getting closer to answering fans wishes of the Adam Newman story once and for all, it could also just be a little pacifier for fans.
The Young and the Restless storyline seems to be moving towards Chelsea and Billy and a possible hook up, they are also beginning to get a bit suspicious in the nursery so the spy camera may be found in the next couple of days.
Spoilers for the week of July 7TH reveal that Chelsea is hearing some bizarre buzzing from the nursery so Billy is going to step in an investigate where the noises in the ceiling may be coming from.
Big question is when the spy cameras are found will Chelsea and Billy begin to put two and two together, or will they search for another enemy who may have had them planted?
Chelsea may want to point the finger right at Victoria since she has been very clear on her thoughts about Billy and Chelsea's recent plots.
Best possible scenario will be Chelsea getting contacted by someone claiming to be Adam Newman and setting off with Billy to find who has been stalking her and Connor.
Y&R fans ready for some drawn out stories to wrap up
It is clearly time for The Young and the Restless writers to wrap up some of these stories, lets face the most interesting things that have been happening all summer have really been revolving around Paul Williams getting shot, and we all know that this can not last forever.
Time to move on and bring on some real excite to Genoa City according to fans who are growing extremely Restless with Restless!
What would you like to see happen to spice up Y&R?
The Young and the Restless airs weekdays on CBS.