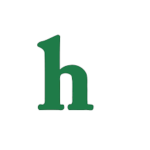 What will Billy Abbott do now that he knows the truth?
The Young and the Restless fans were not to surprised to see Billy Abbott's hurt reaction on after Victoria told him that she is planning on having a paternity test in a few weeks.
Today on The Young and the Restless after Chelsea spilled the beans on Victoria's pregnancy to Billy, he rushed over to Victoria's house beaming that he was so happy to be having a baby with her.
What Chelsea failed to tell Billy was there was a chance that he was not the baby's father.
Victoria thought the jig was up and that Billy knew the whole story.
But, then she revealed that she was planning on finding out the baby's paternity, it looked as if Billy was going to go a bit off the wall with rage towards Stitch.
After he calmed down he went to a more sad, pleading state where he told Victoria that he believed it was their baby together, because it was meant to be that way for them.
Is Stitch in danger?
It was a little sad to see him so heartbroken, but we all know on The Young and the Restless that Billy Abbott always bounces back, and it won't be long before he plots on how to rid Genoa City of Stitch.
What viewers are wondering is if Billy Abbott is going to try and have Stitch killed so there will be no competition for Victoria, or the baby, or vice versa?
This is not the only plotting happening these days, Lily is up to no good and is willing to do just about anything to get Hilary away from Neil, even if it means hurting everyone around her to do so.
The word on the social media today is mostly about how The Young and the Restless fans are getting annoyed with how the show is bouncing all over the place.
There are just too many with storylines at a stalemate and nothing of major interest happening according to the official Facebook page comments.
It is getting pretty grim according to some longtime fans,if the writers do not get it together, introduce a major storyline, and characters that can keep interest the ratings will continue to drop along with the fans.
What do you think The Young and the Restless writers need to do to jazz things up, is there a story you would love to see take place this summer?
Share your he Young and the Restless storyline ideas here, who knows maybe it will stir the writers creative juices.