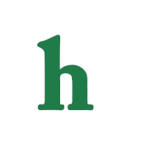 'The Young and The Restless' spoilers: Love blooms and storms brew in Genoa City
The Young and the Restless relationships are growing tense as Billy finds out about Victoria and Stitch sleeping together, and they decide the fate of their marriage.
The Young and the Restless has a lot going on story wise this week, of course there is the Billy and Victoria marriage woes, but will Billy forgive Victoria for sleeping with Stitch?
We don't think it is going to be quite that simple, it never is in Genoa City after all. Billy may forgive, and he and Victoria may get back together, but he will never forget.
So fans can rest assured that some consequences will be met during a face off between Billy and Stitch. Question is will there be an unplanned pregnancy and baby daddy story developing here?
Nick and Sharon grow closer, but she is still having issues with memory loss, and could accidentally let some deep dark secrets that she has been keeping from Nick out of the bag.
Adam Newman is back?!
Let's not forget Y&R fans that the big news to come to light will be with Adam Newman.
Last week's The Young and the Restless found us glued to our sets in hopes of getting a peek of the man in the black hoodie.
Will his face be revealed this week, or will Jill Farren Phelps make us squirm a while longer wondering who's face will be revealed when Adam finally takes off that hoodie?
Do you believe it will be a new face, or will fans be shocked and Phelps took it under advisement to bring back Michael Muhney?
What are you predictions on this one Y&R fans? Tweet us @OMGNewsDaily or leave a comment below.