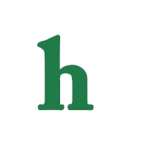 Will Billy figure out Victoria's secret?
The Young and the Restless May 5-9 starts off the first full week of May with Billy and Victoria butting heads over Victoria's growing friendship with Stitch.
Victoria is in for more this week than Billy's suspicious questioning also, with the burden of trying to keep her pregnancy under wraps until she figures out what to do, she is hit with a new problem.
Someone else in Genoa City knows all about Victoria's big secret, and may let the cat out of the bag before Victoria knows it.
Who will end up with who on Y&R in the near future?
During The Young and the Restless May Sweeps, new relationships are starting to bloom, as Kelly and Jack begin dating, and Summer finds out about the new relationship.
Later next week Chloe begins plotting on how to get with Billy in hopes that she can become pregnant with his baby.
Jill will also become fed up with Colin's betrayals and begins devising her own revenge against him.
The Newman family is in complete turmoil. Victor is distressed over his and Nikki's recent split, and what he can do to get her to trust him once again,
Victor also helps Chelsea plan Adam Newman's memorial service, which will be full of even more secrets, and surprises for the Young and the Restless residents of Genoa City.
Y&R predictors are feeling that that while nothing, r no one is ever safe from destruction in Genoa City there will be some major drama that will end a few of the biggest couples relationships for good.
The rumor millclaims that a couple could even find their way back to each other, with some believing that Nikki and Paul could be the next it couple in the upcoming months on Y&R.
What do you think, will Nikki finally end it for good with Victor, and will Paul once again come to her rescue?
The Young and the Restless airs Monday-Friday on CBS.