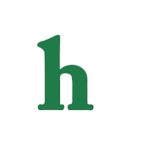 Danger awaits Avery when her online stalker is revealed
The Young and the Restless fans are in for a full week in Genoa City during June 9-13th.There are some exciting events taking place mostly revolving around Avery's online stalker.
Last week The Young and the Restless fans found out that Avery's stalker was non other than her new camera man Austin, who has turned out to be quite the psycho.
Austin is harboring some major grudge feeling towards Avery and has taken her hostage, but luckily for her Kevin figures out the weird online messages and gets Paul and Dylan in on it.
The guys ride in to save the day, but not before Austin looses complete grip and gunfire is heard during the rescue attempt.
As previously reported, word is that The Young and the Restless fans will be tuning in this week to see Genoa City's Paul Williams fighting for his life and in desperate need of an organ donor.
Paul's brother will arrive in town to find out sadly that he is not a match, and this is when he will find out that he and Nikki Newman share a son, one that can and will save his dying father's life.
This will be a major shocker, because everyone believed that Dylan's father was the sinister Ian Ward.
Will Billy and Chelsea grow closer in Australia?
The other big story line for this week will involve Billy Abbott and Chelsea, who have teamed up together to make it their mission in life to bring down Stitch and remove him form Victoria's life for good. The plotting duo will head off to Australia on a new adventure this week to meet with Stitch's ex- to dig up all the dirt they can on the good doctor.
What deep dark secrets do you believe Stitch is hiding, and will his ex-be happy to give up the damaging information. Also do you believe Paul's near death experience will bring Nikki Newman running to his side, possibly for good this time?