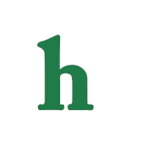 "The Young and the Restless" was pre-empted last Thursday and Friday due to March Madness basketball, leaving Y&R fans with a lot of questions.
But, we hope to shed some light to "TheYoung and the Restless" fans with a few answers and spoilers for the upcoming week in Genoa City.
Many secrets, and answers are about to be revealed this week, so Y&R fans pay close attention as the plot line thickens especially where it comes to Adam Newman, and his doings over the past few months.
Fans take a step back to earlier this year when Billy Abbott and Adam Newman were involved in a near fatal car crash, where Billy just barely escaped a horrific fate. Well Adam Newman was not quite as fortunate as his pal…or was he?
While his family and friends were left believing that their beloved Adam Newman was no longer alive new clues are pointing to just the opposite, especially since his body was never recovered from the car crash site.
Victor and Chelsea search for the truth about Adam
Adam's wife Chelsea has had her doubts all along too. Last week a witness at the accident told Victor and Chelsea that Adam was NOT in the car at the time of the explosion, leaving them to believe that Adam Newman had somehow escaped the wreckage.
Now this week Victor and Chelsea are on a mission to discover what really happened to Adam Newman,and if he is still alive.
What they do find out is that Billy Abbott knows more than he is telling and has been keeping news about Adam under wraps. Billy is reluctant to fold under Victor's inquisitions and tells him to drop it, but we all know that is not going to happen anytime soon, not until Victor gets his answers about Adam.
"Young and Restless" rumor mill has been speculating that Adam Newman will be returning to Genoa City very soon, but with the recent firing of fan favorite Michael Muhney it is wondered just how the return will play out.
Rumors of possible replacements have been circulating and IF Adam Newman has survived a fiery car crash or not.   If so,he is sure to have been injured badly, possibly to the point of reconstructive, and plastic surgery being necessary, making him almost unrecognizable, which will explain the different actor portraying Adam.
Fans are unhappy, and as previously reported have been speaking out daily voicing their unhappiness with Jill Farren Phelps rewrite since firing Muhney.
Sources state she has been altering the shows storyline to cover this cast drama, which will all come to light in the next few weeks.
Speaking of secrets Ian Ward has revealed a big one to Dylan just before his arrest, leaving Dylan and Avery doing some spy work too.
This week Dylan is going to get together with his mom Nikki and reveal the big secret. "The Young and the Restless" fans are not going to want to miss out on how these stories are all going down this week, the drama and shock are going to be off the charts.
But rest assured you can check back here at Hollywood News Daily to get all the latest Y&R updates, recaps cast news and spoilers.
Check out the video below for a sneak peek of this week's "The Young and the Restless." How do you think Adam Newman's return will go down on "The Young and the Restless?"