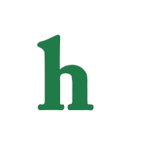 The Young and the Restless viewers are bracing themselves for some big changes coming to Genoa City this summer.
A new Billy Abbott with some new problems
The first change was more than clear when The Young and the Restless started off with an announcement stating the role of Billy Abbott is now being played by Burgess Jenkins.
Just as Jenkins moves into the role of Billy Abbott Victoria decided she is ready to divorce Billy and start a new life with Stitch regardless of who the father of her baby is.
This is going to open up the door for Chelsea and Billy to console each other and hook up just about the time that Adam Newman makes his decision to return to town shocking everyone in Genoa City.
Stitch wins Victoria's heart
Victoria already knows that Billy and Chelsea have been scheming behind her back trying to dig up dirt on Stitch by talking to his ex-wife Jenna, and it has been revealed that at the end of June Victoria is so furious about it she tells Billy she wants a divorce PRONTO!
So a divorce is coming, but all of us The Young and the Restless fans know well that Billy Abbott is not just going to stand back and let Stitch move in on his life, and wife without a huge war.
One problem that we could see coming soon is Adam Newman teaming up with Stitch to get rid of Billy, who is becoming a huge nuisance in both of their lives.
Do you believe Adam Newman and Stitch will plot together to rid Genoa City of Billy Abbott and his antics?
The Young and the Restless airs weekdays on CBS.