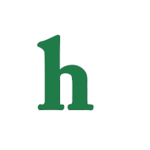 Summer 2014 the summer of betrayals on Y&R
The Young and the Restless fans will begin to see betrayal after betrayal begin to unfold in Genoa City this week, no one can be trusted.
The new CBS soap spoilers reveal that Sharon has left Genoa City to help Mariah, even though Nick told her he disagreed with the choice.
This means that Sharon has chosen Mariah over Nick and it will play hell on their already delicate relationship.
Nick and Sharon are not the only couple having issues with betrayal this week on The Young and the Young and the Restless, looks as if the almighty dollar signs in Colin's eyes could have him plotting on how to set Jill up for a big fall.
After Colin and Jill find the treasure they have been searching fro they discover that the jewels are worth $18 million, but Jill does not want to sell.
Colin then begins plotting a scheme to set up a fake robbery at Jill's house so he can cash in on the fortune.
How far will Billy go to keep Victoria?
The biggest betrayal on The Young and the Restless ill take place with the "Who's the Daddy" story line between Victoria, Billy and Stitch.
Billy is threatening Stitch as predicted, he is about to snap over this paternity thing and is willing to do whatever needs to be done to keep Stitch away from Victoria and the baby, no matter what the results of the paternity test are.
Ian Ward is confronted by Avery about her crazy online stalker, while Dylan and Victor keep conspiring together behind Nikki's back to find out just what Ian Ward's real agenda is for the residents of Genoa City, particularly Nikki Newman.
Big changes are coming to The Young and the Restless residents of Genoa City, as previously reported the biggest summer storyline will however surround the return of Adam Newman.
The big Y&R summer 2014 questions…Will Michael Muhney return to Y&R, is Stitch's life in danger, does Colin betray Jill, and what sinister plans does Ian Ward have for Genoa City and the Newman family?
Fans hope that head writer Jill Phelps finally takes these stories and either sets a blaze to them or buries them once and for all in the upcoming weeks.
The popular fan vote reveals that Phelps needs to kick the show into high gear to bring back lost fans who have grown bored by her stale writing and poor character cast choices.
What do you believe needs to be resolved this summer on The Young and the Restless?
The Young and the Restless airs Monday-Friday on CBS.