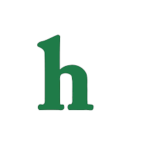 Baby blues coming for Victoria?
The Young and the Restless fans should of saw this coming, no hook up in Genoa City ever goes without a pregnancy or at least a good scare anyway.
So, now that Lauren is Not preggers then someone has to be right? It is spring and a new baby and added addiction to town is due, What better story than to have Victoria feeling some early pregnancy signs after her drunken hook up with Stitch?
Just as Victoria Newman and Billy attempt to work out their marital issues questions start to arise in Victoria's mind that since she is feeling poorly, she could be pregnant.
Who's the daddy drama in Genoa City
But wait, who is the father is it Billy who she slept with before they began having problems a few weeks back… Or is it Stitch who she hooked up with around the same time after getting drunk together at the bar?
Spring romance is also starting to blossom between Jack and Kelly as they kiss during a romantic encounter at the concert in the park.
But, The Young and the Restless fans are growing even more skeptical of Colin's intentions and they are not the only ones, even Jill is doing a little detective work because she is not so sure she can trust him at all because of all the secret chatter she has overheard him engaged in lately.
In the end the big build up is still little hints being dropped about Adam Newman, ever notice there is not a day that goes by that the writers from Y&R do not drop his name in casual conversation…
Pay close attention in the upcoming days fans, more info about Adam Newman and his story will be released soon, and it is going to be a shocker according to the word on the soap street.
Also look for Ian Ward and Nikki's storyline to heat up, you did not think he was going to come to town and not stir up for major trouble did you?
What do you think will be the Young and the Restless' biggest May sweeps stories?
The Young and the Restless airs daily Monday thru Friday on CBS.