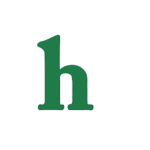 Adam Newman, more clues revealed
The Young and the Restless viewers have been anxiously awaiting the Adam Newman story to begin to build.
It has been six months since the character was allegedly killed off in a fiery car crash after Michael Muhney was fired from the daytime soap.
Finally, but slowly the story is beginning to take shape, and the writers are continuing to tease The Young and the Restless fans with Adam Newman hints.
Chelsea secretly being watched
On Wednesday as Chelsea was off mourning the death of Adam durng his memorial service, a mysterious "mold inspector" arrived at her home.
The mystery man was hired by someone to go into the home and place hidden surveillance cameras throughout.
On completion of the task the hired man was seen on the phone telling someone the task was complete, later a shot of a dark room and a silhouette showed a man watching Connor from inside of Chelsea's home. This man is believed to be Adam Newman.
Still a faceless, nameless cast member on The Young and the Restless, but not for much longer.
Fans are getting very Restless with all the wait on this story about just who will be replacing the fired Michael Muhney.
All we can say is the reveal will be coming our way very soon, slowly, but soon.
Adam Newman is not the only member of the Newman family who's life is in turmoil at this time, this week Victoria must face Billy after he discovers that she has been keeping her pregnancy a secret.
There is still much beef between Nikki and Victor over the fake Cassie ghost, but Nikki is worried about Victor and warns him not to tangle with Ian Ward.
It appears that the summer of 2014 is gearing up to be the summer of the Newman dramas, more than usual and it is claimed that The Young and the Restless fans should prepare themselves for some big stories and some major changes, not all good.
What are your thoughts about the dragging Adam Newman story, should Y&R writers just get on with it already?
The Young and the Restless airs Monday-Friday on CBS.