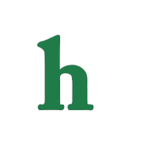 The Young and the Restless spoilers for the last week of December 2014 will find fans glued to their television sets watching as Adam Newman makes some shocking revelations.
Adam Newman confides in Jack Abbott
Adam Newman is getting pretty frustrated with how things are going in Genoa City since his return to The Young and the Restless. On Monday Adam is finally gong to let the town know that it was Billy who shot him, but this is not all he is getting off his chest.
Even though Adam is still known in town as Gabriel he is starting to throw out hints about information he knows about his secret identity Adam. He will be paying a visit to Jack Abbott, one that will become very heated as he shares information with Jack revealing that Billy shot Adam Newman. The argument does not stop their as Gabriel tells Jack flat out that Billy shot Adam and left him for dead.
Will Jack Abbott betray Adam Newman's trust?
The argument quickly turns to Chelsea, and each has different opinions as to who is the best man for Chelsea. Jack decides to keep Adam's true identity and secrets quiet for now, on one condition…that the old Adam Newman is gone for good.
But it is The Young and the Restless and as soap fans know, no one ever really keep anything a secret for long, and as soon as an opportunity for blackmail arises so does the deepest and best kept secrets.
Across town, Neil is seeing flashes of light, but he is keeping the news to his self so he does not get his family's hopes up just yet. Neil also tells Hilary he wants her to go off of birth control so that they can start trying for a baby together..This should get interesting real fast.
As New Year's Eve approaches, Genoa City residents will all be reflecting over the past year, and looking into their hopes and dreams of what they believe they want the New Year to bring them.
2015 promises The Young and the Young and the Restless fans yet another exciting, drama filled year full of surprises, mysteries, love and heartbreak, we just do not know for sure w will endure what yet. So stay tuned Y&R fans.
The Young and the Restless airs weekdays on CBS.