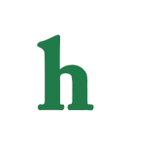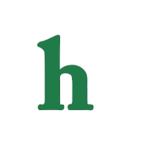 The Young and the Restless fans will be left sitting on the edge of their seats when the Friday Y&R cliffhanger reveals that Adam Newman is alive and well and returning to Genoa City.
'The Young and The Restless' spoilers: Adam Newman is alive!
For The Young and the Restless fans it has been a long winter wondering just how this whole Adam Newman story was going to unfold.
Fans have been very disgruntle with Y&R's Jill Phelps after she fired Michael Muhney from the role.
At the beginning of the year Adam Newman was involved in a terrible fiery car crash, one that he was pronounced to have not been able to survive.
Adam's wife Chelsea has had a hard tome accepting that Adam was really dead, and set out to prove he was alive still with the help of Victor Newman.
Victor tracked down a witness to the accident that claims that they witnessed someone climbing from the burning car, on fire, badly burned, but escaping and saying he was going home.
On The Young and the Restless' Friday, April 4th Chelsea and Victor get a heartbreaking phone call that leaves them devastated. They learn that a body has been found two towns away from Genoa City in the river.
An autopsy reveals that it is Adam Newman's body, but this is a suspicious call still. Chelsea and Victor began grieving their loss, BUT…
At the very end of The Young and the Restless it will be REVEALED that Adam Newman IS ALIVE. and he is up and speaking for the first time since he went missing from the crash scene.
Adam Newman is back, but which actor will be playing him?
The big question is WHO is playing the role of Adam Newman, all we will see Friday is Adam wearing a black hoodie with his back to us.
The big reveal will be coming in the next several days, but Y&R fans also find out Adam has been faking his own death, with the help of an unknown character.
This mystery person also informs Adam he has "paid off the coroner," but that Victor Newman must Never know he helped Adam out.
So many questions, and answers will be coming soon. Who is helping Adam fake his death, why is Adam faking his death, and who will The Young and the Restless fans see playing Adam Newman in the next upcoming shows?
Could Michael Muhney be making a comeback to boost ratings, or will The Young and the Restless see a new face in an old character?
Share your thoughts Y&R fans! Tweet us @OMGNewsDaily or leave a comment below.