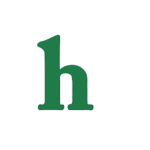 The Young and the Restless fans are gearing up for this fall's big show stopper the return of Adam Newman.
We already knew it was coming and now we know that Justin Hartley will be taking over on The Young and the Restless as Adam Newman, now we are getting teasers of his return to Genoa City coming in the next several weeks, possibly in early November.
On Thursday's episode of The Young and the Restless Chelsea has a strong and convincing dream that her beloved Adam Newman will return, despite her and everyone accepting he fact that Adam was killed last year in a horrific car crash.
Evan though Chelsea has gotten past Adam's death, with Billy Abbott, we all know that Adam has actually been faking his death and spying on Chelsea via spy cameras from his secret location.
Chelsea must be feeling a little deep down guilt about taking up with Adam's biggest enemy Billy because she dreams Adam catches her in a sexy sudsy situation while in the shower with Billy.
Will Chelsea's nightmare come true could it be a premonition of what is to come, to be safe she just might want to stay out of the shower with Billy in the near future because how ironic and The Young and the Restless like would it be for that to actually happen?
Mean while watch for more and more hints of Adam Newman's return coming, and a new love triangle to play out late this fall, who will Chelsea choose, Adam Newman or Billy Abbott?
The Young and the Restless airs weekdays on CBS.