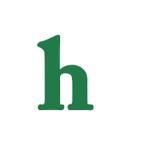 Y&R fans outraged over Michael Muhney rejection
The Young and the Restless Adam Newman hopefuls for Michael Muhney to return are feeling pretty blue tonight, to say the least.
Fans have been clinging on to the hope that Jill Phelps would come to her senses and bring back their beloved Michael Muhney as Adam Newman to The Young and the Restless soon.
As previously reported Michael Muhney was fired earlier this year after allegedly sexually harassing a female co-star on the Y&R. He was soon fired by head writer Jill Farren Phelps.
This move has proven BAD News for Phelps and The Young and the Restless ratings. It had been originally rumored that Phelps was attempting to work out a suitable deal and return agreement for Muhney in the role of Adam Newman.
Y&R fans to boycott soap for good over Muhney drama
No such luck it appears fans, word on the soap streets to ut it nicely is that Michael Muhney has rejected Phelps pleas, in other words told her to take her job and shove it.
The June 2nd edition of CBS Soaps reveals,
"The soap knows how pivotal a part Adam is to the Genoa City canvas, so they are taking every precaution possible to make certain that they find a talented young actor who will fit the role perfectly."
What does this mean for the Adam Newman return from the dead story?
Well at this point it has been teased that Adam Newman is alive plotting his return,now all bets are off according to some fans.
Y&R fan pages reveal some believe that Adam Newman will still return only to be killed immediately without ever being seen.
Others are still claiming that without Michael Muhney's return as Adam Newman the show is as dead as his role and they will be boycotting the show.
For Jill Phelps it means if some sort of compromise is not agreeably met soon, it could mean bye bye Jill,or worse see you Genoa City.
What are your thoughts about the fate of The Young and the Restless?