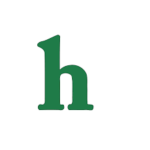 The Young and the Restless fans will finally get to see the return of Adam Newman on Wednesday, November 5 as Justin Hartley makes his debut as the popular character.
The time has arrived for Adam Newman to retune to Genoa City!
Fans have been awaiting this moment for several months, watching anxiously has the soap The Young and the Restless teased of Adam Newman's return with peeks here and there of angry hands and hooded silhouettes.
But on Wednesday, Justin Hartley will officially step into the role as Michael Muhney's replacement , of course what would Y&R be without a little more added drama, Adam Newman's first up close look will however be with his face completely covered in bandages.
Adam Newman plans his revenge!
The spoilers reveal that Sage will pay Adam a visit, telling him that Billy Abbott has moved into Adam's house with his wife Chelsea. As you can imagine this news does not sit well with Adam and he is furious.
This will most likely push Adam Newman into making a surprise undercover visit to Genoa City to see with his own eyes what is going on with his wife Chelsea and Billy.
We are sure that Adam will have some exciting plans on eventually making is presence very well known, but how, where and when? It is 100 percent for sure that Adam Newman's return will rock the town of Genoa City and that his vengeance will blow back on all who he feels has crossed him, namely Billy and Chelsea.
Things are coming to a head with Sharon and Nick when she finally confesses to Nick and Jack that Phyllis is telling them all the truth and that she did switch Summer's paternity test results, revealing that Nick is actually Summer's real father.
This news does not sit well with Nick, who has to listen to Victor brag that he was right all along, Nick tells Sharon it is over between them and that he does not want anything to do with her again.
Nikki Newman's drinking is causing some major concern for Paul Williams, who is looking for answers about Nikki's real problems, we have a bad feeling that Nikki's rock bottom will be quite devastating and life altering to many.
Some fans believe that Nikki will become far more worse with her drinking than anyone could ever imagine, and that it will end in catastrophe for not only Nikki, but many close to her.
Be sure to tune weekdays to The Young and the Restless weekdays on CBS.