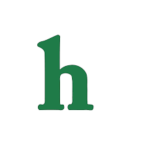 More mystery surrounds the Adam Newman casting
The Young and the Restless writers are truly milking this whole Adam Newman recasting for everything it is worth.
While The Young and the Restless fans are getting anxious, it is Jill Phelps who is sitting back and holding all the cards on this matter close to her vest…or is it?
More mystery concerning the role of Adam Newman has sparked fans attention today. Who will be cast in the role or recast possibly?
The Adam Newman casting needs to happen ASAP!
What we do know right now is it WILL NOT be Billy Miller. It was reported that Miler recently joined the cast of General Hospital.
This whole Y&R Adam Newman/Michael Muhney mess has been going on since January after sexual harassment allegations were reported claiming Muhney sexually harassed one of his female cast members.
Charges were not officially filed on this alleged matter, but The Young and the Restless writers took it upon themselves to handle things…Jill Phelps fired Michael Muhney despite the tremendous backlash from viewers.
While charges were never filed, Muhney has not returned to the soap opera, and "Y&R" show runners have yet to replace the actor in the role of Adam.
Now as it has been revealed that Adam Newman is plotting his return to Genoa City.
To date all fans have gotten to see from him are shadowed hooded silhouettes, and a few scenes of clenched fists.
It has been speculated for numerous weeks that Michael Muhney was in talks with Y&R execs about his possible return to the role.
Now with Billy Miler out of the way fans are even more hopeful that when the big day of Adam Newman's return does eventually come to light, it will be Michael Muhney's face that they see again.
Another clue that fans believe is pointing to Muhney's possible return is the fact that he has deactivated his Twitter account once again.
This has taken place just weeks after news that Michael Muhney was spotted at the CBS film set of The Young and the Restless sent soap fans into a complete tizzy.
So far, neither Michael Muhney, nor Jill Phelps are speaking out on the matter.
Another thing we do know here at HND is that when the Adam Newman unveiling takes place if those Muhney fans that have stuck around to see how this plays out do not see the results they are hoping for.
It very well could mean a huge boycott of the popular daytime soap, that and possibly Jill Phelps career with Y&R could be doomed.
What ever happens either way, according to fan comments on the social media just needs to happen soon because this story is about to fade away from even the most dedicated soap fans interest very soon.
What are your thoughts does the quietness on Twitter from Muhney possibly mean he is returning to The Young and the Restless, or that he is just not interested in carrying on the drama?