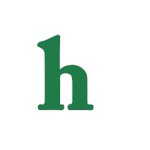 The Young and the Restless star Kristoff St. John spend the Thanksgiving holiday mourning the death of his 24 year old son Julian St. John who sadly committed suicide on November 23.
Y&R castmember suffers major loss
Julian's parents,Kristoff St. John, who plays Neil Winters on The Young and the Restless, and boxer Mia St. John, issued a statement to Sqor Sports revealing the heartbreaking news calling their son "an artist with a beautiful mind and spirit" and "the light of our lives."
Mia also stated that Julian's long battle with mental illness was behind his tragic fate, "the pain became too great for him and I dare not say he lost the battle — he simply chose to set himself free.
The Young and the Restless' Kristoff St. John son dead at age 24
"My fight for mental health will continue. They may not find a cure in my lifetime, but we can try and prevent the loss of another beautiful soul."
Julian battled with bouts of severe depression and claustrophobia since he was a young child.Throughout his life Julian experienced major downfalls as a result of is depression that sent him into a number of bouts with homelessness where he would at times sleep in bathrooms at public parks.
Julian also experienced may battles with addiction and several run ins with the law. Mia reveals that Julian's funeral is scheduled for Friday, which would also have been his 25th birthday.
The young man will be buried in Westlake,California, following the service a display of Julian St. John's artwork will be on exhibition.
This tragic death also marks another tragic event for the cast and family of The Young and the Restless. Y&R castmate Corey Sligh was hospitalized over Thanksgiving after he was ran over and severely beaten by two attackers at a West Hollywood Rite Aid.
Our thoughts and prayers go out to The Young and the Restless star Kristoff St. John and family during this difficult and heartbreaking time.