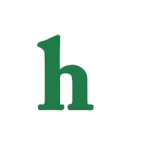 It's been a long time since we've seen The Wonder Years cast together, but there was a reunion recently, and thankfully social media photos lets us see it all go down.
The Wonder Years reunion: Cast comes together for DVD release
The cast of the iconic television show all about Kevin Arnold's struggles growing up and his love for Winnie Cooper got together to film extras and commentary for The Wonders Years DVD, which is being released very soon. (Can you believe it wasn't already on DVD?)
Fred Savage, who played Kevin Arnold, gathered with Danica McKellar, (Winnie Cooper) Josh Savino, (Paul Pfifer) Jason Hervey (Wayne Arnold) Alley Mills (Norma Arnold) and Olivia D'Abo (Karen Arnold) for a Wonder Years reunion.
Could The Wonder Years get s reboot?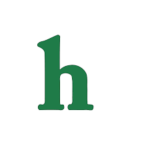 The cast sat around the Arnold's 1960's themed kitchen table, and gathered for a good old fashioned fun time as they discussed the show, which is still so relevant today. (Seriously, check it out on Netflix if you haven't seen it. You'll love it!)
While Fred Savage's little brother, Ben Savage, is currently in the process of rebooting his classic TV role as Cory Matthews from Boy Meets World into a new sequel series Girl Meets World, fans are wondering if Fred couldn't do the same. We would definitely watch a Wonder Years reboot.
The only problem with making a Wonder Years sequel series is that (SPOILER ALERT) Kevin's dad wouldn't be in it due to the fact that it's revealed he dies in the series finale.
Why is likely won't happen
The other huge problem with a reboot is that Kevin and Winnie don't end up together. Sure we wanted to think that Kevin Arnold and Winnie Cooper were living happily ever after raising their kids somewhere, but Kevin reveals that they grew apart and that he married someone else.
Although we can think of a few ways to work around this for a sequel series to work, it doesn't seem likely as Alley Mills currently stars on The Bold and The Beautiful, Josh Savino is a lawyer and greatly out of the public spotlight, and Fred Savage works mostly behind the camera now. (But, hey we can dream, right?)
What do you think about The Wonder Years reunion? Tweet us @OMGNewsDaily or leave a comment below.