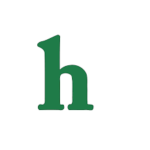 "The Walking Dead" season 5 spoilers are coming in hot, and each day it seems that there are more spoilers, and more theories about AMC's hit show. This week, Glenn and Maggie are in the spotlight, as it seems there could be some bad news for the fan favorite couple.
'The Walking Dead' season 5 spoilers: What happens to Glenn and Maggie?
According to Wet Paint spoilers, "The Walking Dead" fans could see Glenn, Maggie, and their group consisting of Abraham, Rosita, Eugene, and Tara headed for some trouble as they go on their quest to get Eugene and his "cure" to Washington D.C.
Now that "Walking Dead" fans know that Glenn and Maggie's group are in the church bus, a clip from the Comic-Con trailer has us a bit worried about our favorite zombie apocalypse love birds.
Bad news for Glenn and Maggie as Beth gets rescued?
In the trailer, the church bus is seen driving wildly, ramping a car on the road, and then crashing. Are Glenn, Maggie, and the rest of their group on that bus? It's hard to say, but fans will dying to find out as they tune in to AMC every Sunday night to dive further into the story.
Meanwhile, in this week's episode, the character of Beth will return to tell her interesting story as she wakes up in a hospital in Atlanta where it seems she's being held prisoner for some reason, and Daryl will likely lead the group on a quest to find her, as well as Carol who somehow got lost during their mission to seek out Beth.
What do you think about "The Walking Dead" season 5 spoilers that Glenn and Maggie could be headed for trouble? Tweet us @OMGNewsDaily or leave a comment below.