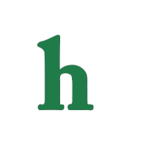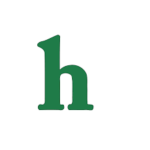 The Walking Dead has been on everyone's mind since the mid-season finale as we all watched in horror as Beth Greene met her demise in from of Rick, Daryl and the gang.
The show left everyone bummed for a couple of reasons, one Beth was so young and it was heartbreaking to see Daryl carry her lifeless corpse out to her sister Maggie, second now we have to wait until February to see what goes down in the second half of season 5.
But to ease the pain little we have some new information regarding The Walking Dead spin off to tide you over, while it is not much yet it is at least a little something for all you zombie fans to look forward to.
First off we have learned that the setting for the TWD spin off will be in Los Angeles and the filming will begin sometime after the first of the year. Does this mean we will be seeing some celebrity walkers roaming Hollywood, who knows, but it is fun to entertain the thought.
AMC promises that the The Walking Dead spin off will also answer some major questions that have yet to be revealed in TWD, maybe perhaps a more detailed background about why and how the while zombie apocalypse came to be.
It has not yet been revealed as to whether or not The Walking Dead spin off will actually be shot in Los Angeles or on another location resembling the California hotspot.The show is still casting the series line up, but so far the cast includes Cliff Curtis (Gang Related), Frank Dillane (Harry Potter and the Half-Blood Prince's Tom Riddle) and Aussie actress Alycia Debnam Carey (McLeod's Daughters).
AMC is still remaining fairly tight-lipped about the details, but all we know is that it would be fantastic to actually see some Hollywood A-Listers zombiefied, come on now we all know that there are many celebs who would never be able to survive in the brutal apocalypse, can you really see any of the Kardashians fighting their way out of a herd of walkers?
Are you looking forward to seeing what AMC does with the story line for The Walking Dead spin off?