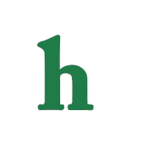 'The Walking Dead' season 5 spoilers
"The Walking Dead" season 5 seems like a long way off after Sunday's dramatic season 4 finale, but we're breaking down everything we know about the upcoming season.
'The Walking Dead' season 5 premiere
First things first, the season 5 premiere. When will it be? Well, AMC has premiered "The Walking Dead" in October every year, and if they stick to their trend we're guessing that season 5 will likely premiere on October 12, 2014.
Of course that date has not been confirmed, but you may want to plan your October around the premiere!
Season 5 filming to begin soon!
"The Walking Dead" season 5 filming will begin very soon. Andrew Lincoln (Rick Grimes) confirmed on "The Talking Dead" after the season 4 finale that he's eager to get back to Atlanta and start on the next season.
Meanwhile, Lauren Cohan, (Maggie Greene) revealed that she'll head back to Georgia on April 23 to start filming the fifth season.
'The Walking Dead' season 5 story line will be shocking
Robert Kirkman, creator of the comic book series, and executive producer on the hit AMC show says, "There's quite a bit of shock coming and I think people are going to be pretty startled with what happens moving forward and are definitely, definitely going to be anticipating the return of Season 5, which we're working on right now and I can say is going to be pretty awesome."
Season 4 cliffhanger drops hints?
The season 4 cliffhanger of (most) of the group being reunited and locked up at Terminus may have given a clue to what lies ahead in season 5.
Fans will see a very different Rick in season 5, and as we watched Rick snap in parts of the season 4 finale, we can see him being pushed over the edge.
Eugene and Abraham will stick around for season 5, but what about Rosita?
Scott Gimple himself has confirmed that the actors who play Abraham and Eugene have been bumped up to series regulars for season 5, meaning we'll see a lot more of them, but what about Rosita?
Will Rosita be one of the unlucky ones who die at Terminus? We'll have to wait to find out.
Will the gang head to Washington D.C.?
The website Acting Auditions reports that "The Walking Dead" is holding auditions for season 5, and that "Season 5 begins with Rick and the group … heading to Washington DC where they meet new danger and a new enemy. Once again, Rick must do whatever it takes to keep the rest of the group safe."
Of course that is NOT confirmed by AMC or any of the cast/crew, but the timing does fit the comic book storyline.
Season 5 details to come this summer?
Last summer we got some valuable info on season 4 of "The Walking Dead," and we're hoping this summer will be the same.
With Comic-Con scheduled for late July, we're expecting some details to emerge around that time.
What are you hoping to see in "The Walking Dead" season 5? Tweet us @OMGNewsDaily or leave a comment below.