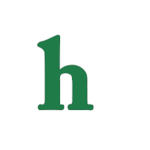 "The Walking Dead" season 4 ended with a very different Rick than it start with. Now, it seems season 5 will bring the old Rick back to TV.
'The Walking Dead' season 5 spoilers: The old Rick is back
When the hit AMC show began, Rick immediately took the leadership role, although Shane and he butted heads, Rick was the clear leader of their group.
However, after Lori's death in season 3, something in Rick changed, and Hershel's guidance left Rick a less hardened version of his former self.
Rick will lead them out of Terminus
Now that "The Walking Dead" fans have seen what's going on at Terminus, (cannibals, cough, cough.) and seen Rick snap on the Joe's group, it's safe to say Rick Grimes is back.
Rick will spring into leader mode yet again to get himself, and his group, out of Terminus, and fight Gareth and the rest of the residents there.
He'll have to be ruthless like before, and that's just what the gang needs right now. However, when, and if, he sees baby Judith is still alive, will he soften again?
We can't wait to find out what "The Walking Dead" season 5 has in store, we only wish we didn't have to wait until October.
What do you think about the old Rick coming back to "The Walking Dead" in season 5? Tweet us @OMGNewsDaily or leave a comment below.