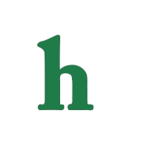 The Walking Dead season 5 spoilers reveal that a major character will be hit by a car with a cross on it.
The Walking Dead season 5 spoilers: Carol hit by a car!
It seems Carol will be hit by the same car that took Beth away in season 4. The Spoiling Dead fan page have been sharing on set rumors and news, and it seems this week Carol and Daryl were getting in to some trouble.
The latest Walking Dead season 5 spoilers read like this: "It's highly likely that a scene was filmed earlier of Carol being hit by a station wagon with a cross on it.

Spectators say that after Carol was hit, two individuals dressed as cops came out of the vehicle. After seeing them, Carol faints and is loaded into the vehicle on a cot. The broken window on the car was replaced after the scene was shot. We know MMB arrived back from the scene with what looked like rope burns on her wrists and her stunt double arrived back about an hour later looking 'pretty damn rough.'

Could this be related to the vehicle with a cross we reported on about a month ago and the car chase with Norman & Melissa? Pics of the station wagon that struck Carol below prior to filming. How many cars in the ZA are sporting crosses? We'll keep an eye on this and clarify any info as we confirm it."
Wow, it seems that The Walking Dead season 5 filming has been very intense, which is getting fans excited for the new season, which will begin airing on AMC this October.
Now we're eager to know if Carol will be okay, or if she'll be a huge death for season 5, as she's an original cast member, and the show loves to kill off long running, fan favorite characters. (Spoiler Alert: In the comic book Carol is dead!)
What do you think about The Walking Dead season 5 spoilers of Carol reportedly getting hit by a car? Tweet us @OMGNewsDaily or leave a comment below.