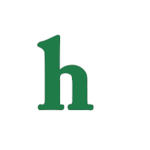 "The Walking Dead" season 5 may be getting a new cast member. Former "Grey's Anatomy" star Katherine Heigl is reportedly in talks to join the hit AMC show for the upcoming season.
'The Walking Dead' season 5 spoilers: Katherie Heigl joining the cast?
Katherine is reportedly being considered for a role as a central character, who will be a resident of Terminus, where we found most of our beloved gang trapped in the season 4 finale.
How will Katherine fit in?
Will "The Walking Dead" fans welcome Katherine Heigl with open arms in season 5, or is she too big of a name and too much of a liability for the show?
Since leaving "Grey's Anatomy," Katherine has built up a reputation for being a bit of a diva on set, and has actually been called one of the most hated celebrities in Hollywood by some media outlets.
Do you think Katherine Heigl would make a good addition to the cast for "The Walking Dead" season 5? Tweet us @OMGNewsDaily or leave a comment below.