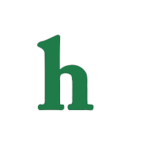 The Walking Dead fans have seen a lot of crazy things go down on the hit AMC series, but one of the main characters committing suicide would be a shocking even to the most die-hard of viewers.
The Walking Dead season 5 spoilers: Will Abraham commit suicide?
According to The Walking Dead spoilers from Wet Paint, Abraham may be considering taking his own life upon finding out that Eugene was lying the entire time about having a cure.
In episode 5, fans watched as Abraham's back story was revealed piece by piece. His anger issues got the best of him, and he killed other survivors who were invading his shelter. However, his wife and two children became scared of Abraham's temper and left him in the middle of the night. When Abraham set out to look for them he found them dead, attacked by walkers.
Who's next to die?
It was then that The Walking Dead's Abraham Ford decided to commit suicide, but was interrupted by Eugene screaming for help. Abraham helped Eugene, who then told him he knew a cure. Getting Eugene to Washington D.C. to get the cure out there then became Abraham's life mission.
However, now that The Walking Dead viewers, and Abraham, know that Eugene was lying the entire time what will become of Abraham? Will he carry out his plan to kill himself, or will his new found group and love for Rosita be enough to keep his will to live?
Speculation is always high surrounding who may or may not die on The Walking Dead. Most recently, characters such as Beth, Rosita, Eugene, and Glen have all the been the subject of the 'Who will die next?' question.
Season 5 of The Walking Dead has been the most intense yet, and with only 3 episodes left in 2014 before the midseason finale and winter break, fans know that some serious stuff is about to go down, but will Abraham be a part of it? Only time will tell.
Watch The Walking Dead on AMC every Sunday night at 9 p.m.
Do you think Abraham will continue out his suicide plans on The Walking Dead season 5? Tweet us @OMGNewsDaily or leave a comment below.