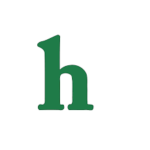 "The Walking Dead" fans are dying for October to get here so that they can find out what happens to our beloved zombie apocalypse survivors, and see what's really going down at Terminus.
'The Walking Dead' season 5 spoilers: Big changes coming
However, if you're like us, and having serious walker withdrawal, we have a couple of minor spoilers to help hold you over.
Showrunner Scott Gimple, who we love, reveals that the next 8 episodes (The first half of season 5) will be very different from season 4.
"I guess I can say, from a vibe point of view, the first eight of Season 4 were one thing, the second eight were something very different. These next eight are going to be something very different again," Scott dished on "The Walking Dead" season 5 start.
Will Rick revert to his old ways?
Judging from the season 4 finale, we believe Rick is going to revert back to his old ways, meaning he'll be more of a bad ass as he knows he's the leader and has to find a way to get his group out of Terminus, and protect his son.
Meanwhile, we are dying to find out where the heck Beth is, and what's going on with Carol and Tyreese. Can't it be October already?
What are your thoughts on the changes coming in "The Walking Dead" season 5? Tweet us @OMGNewsDaily or leave a comment below.