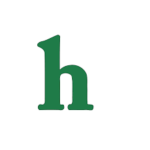 The Walking Dead season 5 spoilers have been running wild online. Rumors that main characters have died, others who were thought to be dead are coming back, and tons of theories have been posted across the web.
The Walking Dead season 5 spoilers: Will it be the best season yet?
However, Robert Kirkman has just added some fuel to the fire, as fans who were eager for The Walking Dead to return for season 5 just got even more excited, as Robert says it will be "the best" season yet!
Robert Kirkman speaks out
"I think this is going to be a pretty fast-paced season with quite a bit going on. News is already out that Seth Gilliam has been added, and we're bringing in new characters like we always do, and I think season 5 is going to be our best season yet. I think when people finally see the premiere, they'll see what I'm talking about," Kirkman said.
Fans looking forward to October
The Walking Dead season 5 won't return until October, but fans have already started the count down, and can't wait for fall to find out how Rick and the gang get out of the crazy situation at Terminus.
What do you think? Will The Walking Dead season 5 be the best yet? Tweet us @OMGNewsDaily or leave a comment below.