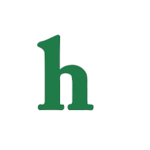 "The Walking Dead" season 5 spoilers are all fans are talking about. The premiere on Oct. 12 is set to be huge, and so is Carol.
'The Walking Dead' season 5 spoilers: Carol is huge
According to the latest "Walking Dead" season 5 spoilers, while Rick and the gang are trapped inside a train car at Terminus, Carol, along with Tyreese and Judith, are still free and making their way right toward Terminus.
So, how does the gang get out of the train car where Gareth and the others have imprisoned them, and are possibly waiting to turn them into their lunch? Well, no specifics have been revealed, but it is confirmed that Carol's character will be a huge part of the episode, and could very well be the reason the group gets out alive.
"Carol is so awesome in this episode," E! Online reports of "The Walking Dead" season 5 premiere, and fans are already going over scenarios in their minds and online. Meanwhile, the character of Carol has evolved so much over the past four seasons, and we're all ready to see what's next for the meager mouse turned courageous warrior.
'The Walking Dead' season 5: Friends and family reunite, but where's Beth?
Will Tyreese and Judith hide out while Carol devises a way to help her friends escape? Meanwhile, Carol, Tyreese, and Judith will reunite with their friends and families, and fans are looking forward to seeing Rick and Carl get Judith back, Tyreese see Sasha for the first time, and of course Daryl reunite with Carol.
After the gang gets back together the only one missing will be Beth, who is still alive, according to earlier "Walking Dead" season 5 spoilers. So, can Daryl, Maggie, Rick, Michone, and others find Beth before it's too late, or is she safe and sound?
All will be revealed when "The Walking Dead" returns for season 5 on AMC on Oct. 12. Set your DVRs!
What do you think of the latest "Walking Dead" season 5 spoilers? Tweet us @OMGNewsDaily or leave a comment below.