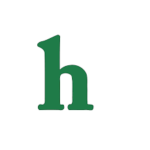 Good news "Walking Dead" fans, the hit AMC zombie show has officially been renewed for season 6. News of season 6 came just days before the highly anticipated season 5 premiere on Oct. 12.
'The Walking Dead" renewed for season 6
According to The Hollywood Reporter, it's no surprise that Robert Kirkman's AMC drama has already been picked up for another season. "The Walking Dead" currently ranks as the top scripted series in the highly coveted 18-49 year old demographic, and is the highest rated show in cable history.
Meanwhile, "The Walking Dead" fans are on cloud nine knowing that their favorite show will be back next year, and that season 5 begins airing on Sunday.
'The Walking Dead' season 5 to be the best yet?
When we left the gang, most of them were locked in a train car at Terminus, and that's likely right where season 5 will pick up. Rick, Carl, Daryl, Glenn, Maggie, and the others will reportedly escape early on, and may have Carol and Tyreese to thank for that.
Meanwhile, a big mystery will also be surrounding Beth's disappearance, as she'll then be the only group member who has not reunited with the rest of the gang.
"The Walking Dead" begins season 5 at 9 p.m. on Sunday. So, head over to AMC to watch it all go down at Terminus.
What do you think about "The Walking Dead" being renewed for season 6 already? Tweet us @OMGNewsDaily or leave a comment below.