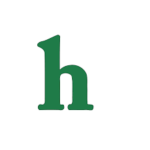 The Vampire Diaries season 6 spoilers are already dripping in and after Thursday's crazy season 5 finale, fans are dying to know what's going to happen. (WARNING: Spoilers below!)
The Vampire Diaries season 6 spoilers: Matt's new role
In the season 5 finale, Damon is stuck on the other side and can not return to the land of the living with Tyler, Enzo, Stefan, Elena, and Alaric, and after Bonnie dies, the two seemingly find peace and are (hopefully not) gone forever. Yep, that's how it ended. It's going to be a long summer for "TVD" fans!
So, with season 6 a go for the CW, what's in store for our gang from Mystic Falls, and is Mystic Falls even still intact after that wicked explosion?
"Season 6 will be a lot of us bringing people back together and picking up the pieces," EP Caroline Dries told E! News. As we're unsure of Damon and Bonnie's fate, we do know that Lexi and Grams are gone for good, as well as villains Markos and Silas.
It's time for Matt to shine
As for Matt, his storyline is going to get bigger, and maybe even include a new love interest. "It's hard to give him these overarching love storylines because we're just like, what's the genre? Genre, genre, genre. It's hard because we have like 40 hundred thousand characters on the show, you know? To give them all very interesting, dynamic story lines is hard but we have something planned for him," Caroline said.
Does this mean that Matt will somehow play a big role in what happens in season 6, or will he just find himself a new love interest as he's been pretty dry in the romance department? Maybe he'll help Elena through the grief of losing Damon. Whatever it is, it's about time that Matt got a bigger, more meaty, part. He's an original cast member, and well, we love him!
What are your thoughts on Matt getting a bigger role in The Vampire Diaries season 6? Tweet us @OMGNewsDaily or leave a comment below.