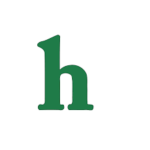 "The Vampire Diaries" returns for season 6 on Thursday, and fans are eager to know where the Mystic Falls gang will go after season 5's explosive finale.
'The Vampire Diaries' season 6 spoilers: A main character will die
Well, it looks like fans will be in for a wild ride, as it's been revealed that a major character will die during season 6. That's right "Vampire Diaries" viewers, we're losing another Mystic Falls resident, but who?
There are a few theories about characters who could possibly be killed off this season. We think Alaric is safe since we just got him back, and Elena is the main character so she's not going anywhere. Jeremy's already been dead, so he's staying put, but what about Tyler, Matt, and Caroline?
Matt, Tyler, and Caroline lives in jeopardy during season 6
Elena's three friends from high school are the most likely to be killed off "The Vampire Diaries" in season 6.
Why? Well, Matt is human and fragile, and well doesn't usually have a hard hitting storyline, but we love him anyway. He's been a rock for Elena, but he's not essential to the show's end game.
Tyler, although he's a werewolf, is much the same. He and Elena aren't close, and he's disappeared from the show before, not leaving much of a gap.
Caroline and Elena's friendship woes
Caroline would be the most shocking death of the cast, and the one fans would mourn most. The bubbly blonde has been by Elena's side since the pilot, and with Bonnie gone is her only female friend, but there's one thing standing in their way – Stefan.
It seems Caroline has fallen for Stefan, Elena's ex-boyfriend, and that could drive a wedge in between the ladies.
If Caroline is the one to die during season 6 of "The Vampire Diaries," it would be true to her character, dramatic and over the top. Now we just have to wait patiently for the show to return to the CW and find out what will happen this season.
What do you think about another main character being killed during "The Vampire Diaries" season 6? Tweet us @OMGNewsDaily or leave a comment below.