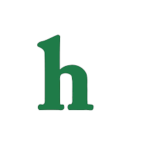 "The Vampire Diaries" season 5 is nearly over, and we've got some juicy finale spoilers thanks to the newly released synopsis for the episode.
'The Vampire Diaries' season 5 finale spoilers
Seriously, freshman year has been rough for Elena, Bonnie, and Caroline. While the girls and the rest of the Mystic Falls crew have been battling Katherine, Travelers, Markos, witches, and the other side, the worst is yet to come.
Damon is heartbroken over a tragic death
In "The Vampire Diaries" season 5 finale Damon will be left heartbroken over an unexpected tragedy. Does this mean he'll find out about Enzo's death at the hands of Stefan, or will someone else be biting the dust?
Stefan plays hero
Stefan will be forced to hold himself together while dealing with drama around Mystic Falls, and Damon will push Bonnie to find a way to stop the other side from disappearing. Bonnie will take the opportunity to settle an old score, but with who?
Elena has her own plan
However, Elena has her own plan to save the other side, and her friends. She'll get angry and demand the Luke and Liv, who are both gifted witches, help her.
Caroline comes clean about Stefan?
Liv will refuse to help unless Caroline gives her some "personal motivation." Liv will get her revenge by making a comment about Stefan, in which Caroline gives a surprisingly emotional response to. Will she admit she has feelings for Elena's ex-boyfriend?
The Travelers cause chaos
Markos and the travelers will turn to violence to prove they have total control over the town. Sheriff Forbes will find out some new info that will help Damon, Jeremy, and Matt come up with a plan.
The plan will involve a massive explosion in Mystic Falls . "Everyone is caught up in the confusion, leaving a trail of heroism, sacrifice, relief and despair," the synopsis promises.
The "Vampire Diaries" season 5 finale will air on May 15 on the CW. What are your thoughts on the spoilers? Tweet us @OMGNewsDaily or leave a comment below.