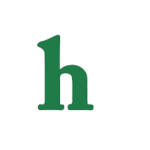 "The Vampire Diaries" was back for season 6, episode 2, titled "Welcome to Paradise," and Elena is back to her old, happy self after having her romantic painful memories of Damon erased.
The Vampire Diaries: Season 6, Episode 2 — Welcome to Paradise
Elena is excited to go to a party at the swimming hole, and wants all her friends there, including Caroline, Matt, Jeremy, and Tyler.
However, Elena's day gets even better when she realizes Stefan is back in town for a visit. (Really he's back to kill Enzo for murdering Ivy.) The exes catch up, and Elena is so happy to see her old friend/boyfriend.
Meanwhile, Bonnie and Damon are still stuck in Mystic Falls circa 1994 alone, and are trying to figure out who else may be there with them, noticing things missing, and moving, and Bonnie's confidant that whoever is there will help them.
The gang hits the swimming hole party, and bring along Elena's new med student friend. However, when Elena sees Jeremy with the girl she attacked, she gets upset. Later, Elena's new friend kisses her, leaving her confused.
The Vampire Diaries recap: October 16, 2014
Finally, Damon finds the person who has been following them in their alternate world, a man named Ky, and he tries to kill Damon by putting vervain in his drink. Just before Ky stakes Damon, Bonnie comes to interrupt them. Ky angers Bonnie and then she immediately gets her magic back, delighting Damon.
Ky tells Bonnie and Damon that he staged the entire murder situation to motivate Bonnie to get her magic back, because Bonnie's magic is the only key they have to get out of wherever they are.
After the party, Elena sees Caroline and Stefan having an emotional moment, and when Elena asks Caroline if she has feelings for Stefan, she admits to it.
What did you think of "The Vampire Diaries" season 6, episode 2? Tweet us @OMGNewsDaily or leave a comment below.