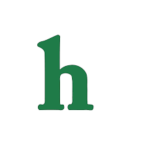 "The Vampire Diaries" is finally back with season 5, episode 18, titled "Resident Evil."
'The Vampire Diaries' season 5, episode 18 — 'Resident Evil'
Stefan and Elena will experience unsettling dreams about each other and the life they could have had together.
Bonnie will have a disturbing encounter with her late Grams, and will learn that Jeremy's been working with Liv behind her back.
'The Vampire Diaries' season 5, episode 17 recap — 'Rescue Me'
Enzo is busy searching for a girl he loved long ago, and Matt will have a terrifying encounter with inhabitants of the other side.
Fans of Stefan and Elena have been waiting for this episode as there are sure to be plenty of juicy "Stelena" moments. However, "Delena" fans likely won't be thrilled with the lack of Damon and Elena scenes.
However, the entire episode is sure to be intense as season 5 of "The Vampire Diaries" is beginning to wind down.
Check back after the episode for a full recap, which will be posted below.
'Vampire Diaries' recap
Elena and Stefan are having seriously romantic visions about each other, and it seems that since they are now the only pair of doppelgangers left the universe is trying to put them together.
Meanwhile, Liv is working with Jeremy, Tyler, and Matt to figure out if the travelers are putting people inside of the townspeople, which they are, including Caroline's mother.
Bonnie gets a visit from Grams who tells her that someone got through from the other side to help the travelers.
Matt figures out that Sheriff Forbes' body has been taken over, and she stabs him in the neck, killing him.
Matt finds Bonnie and tells her what happens and then passing through her to the other side, where he finds Cole.
Cole tells Matt that the witches believe the other side is in disarray, and everyone can see everyone, which isn't the norm.
Elena and Caroline visit Enzo and Damon, and Elena and Damon have an awkward moment after their break up.
Caroline and Enzo leave the room, and he tells her about Maggie, the girl he used to love.
Damon tells Elena that she and Stefan are supposed to be together because of the prophecy.
Tyler comes across the sheriff and tries to figure out if she's a traveler or not. When he mentions his mother and she has no idea she's dead, he knows and stabs her with the traveler knife.
The gang realizes that Elena and Stefan are being drawn together for the blood and to the travelers, who need it.
Damon tells Elena they were doomed from the beginning, and that their relationship was never going to end well. Elena has another vision and realizes where Markos is.
Meanwhile, Matt tries to find Vicky on the other side. He finds her and she tells him something is very wrong.
Damon and Enzo head to where they think Markos and the travelers are. Markos tells them he's the reason Stefan and Elena are having visions because of a spell he cast thousands of years ago.
Markos tells Damon he needs the doppelganger blood, but that he is not their enemy, to prove it he takes away Stefan and Elena's visions.
Stefan finds Elena after an intense vision in which Jenna is still alive and they have two children.
The two talk about their visions, and the amazing life that they could never share, and the real love that they did share. They tell each other they will always love one another.
Damon comes home to find Elena, who tells him that no matter what she needs him in her life. However, Damon says he can not be her friend, and he doesn't want to see her or talk to her anymore because it hurts too much.
Meanwhile, Caroline is waiting for her mom to wake up and talks to Tyler on the phone. The two hang up and we see Tyler has been taken over by a traveler, and is with Markos. He and Markos destroy the last knife.
Are you a "Vampire Diaries" fan? Tweet us @OMGNewsDaily or leave a comment below.