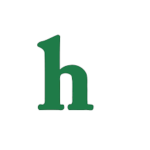 "The Truman Show" movie is becoming a TV show. The 90's movie starring Jim Carrey, has become a cult classic, and fans are pumped for the TV show version.
'The Truman Show' movie to become a TV show
In case you haven't seen "The Truman Show," it's all about a man named Truman, who has his very own reality TV show, but doesn't know it.
In fact, his entire life has been faked for television, yet he's just living it without a clue.
Fans around the world watch Truman in his day to day activities as the cast a.k.a. his friends and family try their best to keep him in the dark.
Fans love 'The Truman Show'
The movie has become so big, that there is now even a disease named after it, where the patients believe their lives are actually a reality TV show.
One severe case saw a man traveling to New York City to confirm with his own two eyes that the Twin Towers had fallen, because he thought that 9/11 was an elaborate twist in his show's storyline.
Paramount TV is set to produce the show, which is still in its early stages.
What do you think about "The Truman Show" becoming a TV series? Tweet us @OMGNewsDaily or leave a comment below.