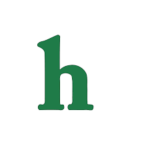 "True Blood" season 7 is getting ready to premiere on HBO, but besides the launch of the final season there's more big news for "Trubies" out there. The book turned TV series is now becoming a musical.
'True Blood' is becoming a musical
Nathan Barr, who has written the show's scores since the beginning, is the one behind the idea, although he did have help from "True Blood" star Stephen Moyer.
There is of course no word if Stephen will reprise his role as Bill Compton for the musical, but judging from his performance in last year's live broadcast of "The Sound of Music," we know that Stephen definitely has the voice and experience to take the stage by storm.
The musical will be different from the show
However, the "True Blood" musical won't be much like the TV show. "I think we're really going to try to return to the roots of the show," Nathan Barr revealed.
What do you think about "True Blood" becoming a musical? Tweet us @OMGNewsDaily or leave a comment below.