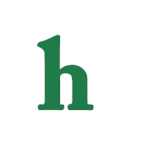 "The Simpsons" are going Lego! The animated family, who have been dishing the laughs for so many years, are getting a makeover, at least for one episode.
'The Simpsons' get a Lego makeover
On the May 4 episode of "The Simpsons," Homer, Marge, Bart, Lisa, and Maggie are becoming Lego's, although they'll be the animated, digital kind like in "The Lego Movie."
The episode will air on May 4, and will coincide with the new Simpson's Lego's being released in stores.
It seems that after decades Lego's popularity is higher than ever, and The Simpson's are still going strong as well.
Are you excited to see "The Simpsons" Lego episode? Check out the clip below and tweet us @OMGNewsDaily or leave a comment below.