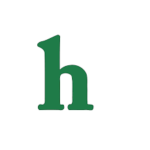 "The Purge 2: Anarchy" trailer has been released, and it's super creepy. Of course, "The Purge" taught us that in the future (according to the movie) there will be one day a year that all crime, including murder, is legal.
'The Purge: Anarchy' trailer is creepy
This means that if you have a grudge against someone you can try to hunt them down, or if you're just a psychopath it's like Christmas Day for you.
However, in "The Purge: Anarchy" some innocent victims get stuck out on the side of the road, while another man goes out willingly looking for revenge.
Will you watch the film?
The movie looks action-packed, and while it doesn't star Ethan Hawke like the first film, it may be worth the watch if you enjoyed "The Purge."
Check out the trailer for the movie in the video below, and tweet us your thoughts @OMGNewsDaily or leave a comment below.