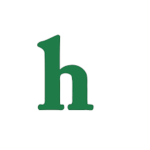 ABC's "The Middle" returned for season 6 on Wednesday night and The Heck's haven't changed much at all.
'The Middle' season 6, episode 1 recap — 'Unbraceable You'
During the summer the Heck's relaxed by swimming, Axl's business thrived, Brick began playing crochet, Sue prepped for her senior year, and Frankie and Mike did a few household chores.
However, the relaxation didn't last long when Frankie was her usual lovable procrastinating self and Brick and Sue missed the first week of school because Mrs. Heck had no idea that school was back in session!
After Nancy Donahue told Frankie that school had started on Monday, she, Sue, and Brick scrambled to make half of the day on Friday.
Sue comes home upset because she's the only one in her class who has braces, and wants hers off immediately.
Brick tells Axl that he's noticed in 7th grade that his classmates are maturing, but he's really not. So, he's decided to change his back pack in hopes of a big change.
When Sue goes to the orthodontist, and he tells her that she still has 3 more months before she can get her braces off, but Frankie isn't having it. She demands that Sue's braces be taken off, and Sue comes home with her new smile.
Meanwhile, Brick is still looking for a new backpack.
While is brother and sister are adjusting to school, Axl and Mike have been battling it out on the basketball court, as Axl has begun beating his dad for the first time. Later Axl tells Brick that he feels kind of bad for beating his dad.
A couple of days later Sue wakes up and her teeth have shifted greatly. Sue's usually unshakable confidence takes a huge hit, and she tells her family she's ready to "give up."
Later, Mike wants to take on Axl in basketball again, but before they start playing Mr. Donahue and his nephew ask them to play 2 on 2, and the father/son team bond while beating the Donahues.
Sue goes back to the orthodontist and believes she'll have to get her braces back on. However, she's happy to find out that she only has to wear a retainer for a year, which she later loses and forces her family to look in the dumpster of the pizza place for it.
What did you think of "The Middle" season 6 premiere? Tweet us @OMGNewsDaily or leave a comment below.