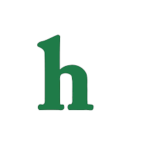 "The Middle" is officially back for season 6, and in episode 2, Frankie and Mike notice that a lot of their stuff is missing, but they quickly realize that Axl has been taking it to his new house as it's unfurnished.
'The Middle' season 6, episode 2 recap: 'The Loneliest Locker'
Sue interrupts their argument to reveal that her ACT score is "through the roof," and that she has a plethora of colleges that she can now go to.
Later, Frankie and Mike worry that they will not be able to send Sue to college, as they lucked out and Axl got a scholarship to pay for his school. Frankie doesn't want to kill Sue's dreams, and they decide to get second jobs to put extra money away for Sue's college fund.
Meanwhile, when Brick helps Axl look through the basement for things he can take to college, he finds a lot of his old toys, which annoyed Frankie, and realizes that she's been taking them away because she couldn't stand them.
Just then Sue comes home from school excited to reveal that she and Brad have been chosen to write the senior play, and that they are planning to tackle real, hard-hitting, teen issues, and thinks that will help her get in to an even better college.
Frankie then gets a second job working from home, and booking people on flights, all the while Mike goes to his second job working for Little Betty snack cakes, but not before seeing a skit from Sue and Brad's play, which he thinks is ridiculous.
In spite of her earlier excitement over her new work at home job, Frankie soon realizes that working from her house is very distracting, as well as too loud.
'The Middle': Frankie and Mike get second jobs
Finally, Frankie and Mike decide to call it quits on saving extra money, because they're exhausted, although Frankie does not want to give up.
Meanwhile, Sue and Brad disagree about how their play should end, and Frankie and Mike use the situation to argue about whether or not they should tell Sue the truth, or not.
Meanwhile, after finding one to many things gone, Mike heads over to Axl's new house and takes some stuff back, including Axl's couch cushions, just to spite him.
Finally, it's the day of Sue's play, and she's very nervous. Just then, Frankie gets a call from work, and has to work due to airport shutdowns, but promises to be there for the show.
However, Frankie is strapped down with her new job, and doesn't make it. Later, Sue is upset because her mom missed the play, titled "The Loneliest Locker."
Finally, Frankie admits to Sue that she took the job to help pay for her college. Sue tells her parents that she knows they can't afford an expensive school, and that she's going to be fine with wherever she ends up, leaving her parents feeling proud, and wanting to send their daughter to the college of her choice even more.
What did you think about "The Middle" season 6, episode 2 titled "The Loneliest Locker?" Tweet us @OMGNewsDaily or leave a comment below.